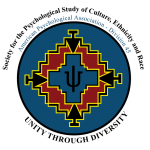 Syllabi, activities, demonstrations and related resources geared towards undergraduate and graduates courses in the field
Details about the Division 45 Mentoring Program, application process for students, sign up process for mentors, tips for students and mentors, and other mentorship resources
A publication that seeks to advance the psychological science of culture, ethnicity, and race and stimulate further empirical research.
The books in the series will contain original materials that address the full spectrum of methodological, substantive, and theoretical areas related to cultural, racial and ethnic psychology in the United States.
A series of webinars were created forEarly Career Psychologists of Color. Webinars cover a range of topics including loan repayment programs, alternative psychology careers, and writing grants.
Periodically the Division will respond to national issues, disasters, and tragedies. As a division, we find it important to take a strong stance against hatred, bigotry, and injustice. These statements have been posted on our listserv and are archived here as a resource for all division members.