Division 45 Research Conference 2023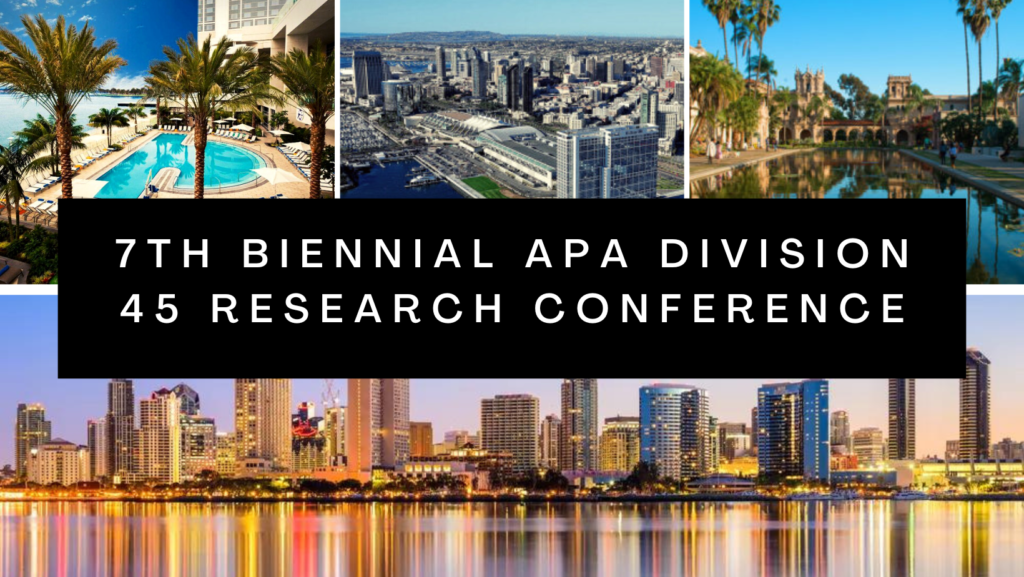 The seventh biennial American Psychological Association Division 45 Society for the Psychological Study of Culture, Ethnicity, and Race Research conference will be held July 13-15, 2023 at the Hilton San Diego Bayfront. The conference will feature outstanding plenary speakers and symposia on Friday, July 14th, and Saturday, July 15th. Professional development pre-conference workshops will be held on Thursday, July 13th. We welcome proposals from individuals at all career stages, including undergraduate and graduate students, early-career professionals, and mid- and late-career professionals, from psychology and allied fields.
Learn more about the conference, visit https://2023division45.dryfta.com/
Volunteering at the Research Conference is a wonderful way to serve your profession and network with leaders and fellow students. We are offering registration to those who contribute their time and effort as volunteers. Volunteer applications are due Monday, May 29, 2023.
If you are interested in volunteering, please complete the application found here.