Council of Representatives Report
Gordon Hall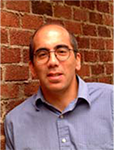 It's a great time to be an APA member! I have been an APA member for 40 years, and we are witnessing unprecedented progress on racial and social justice issues in APA. Division 45 has been instrumental in this progress.
In October, an apology for racism and a commitment to dismantling racism were unanimously approved by the APA Council of Representatives. The press release on the resolutions involving racism is here. Division 45's Drs. Joseph Gone and Germine Awad co-chaired the APA Task Force on Strategies to Eradicate Racism, Discrimination and Hate. Other Division 45 members were on the Task Force, including President Dr. Kevin Cokley and me. The Task Force evaluated and provided feedback on APA's development of the resolutions.
Another reason for celebration is the election of Dr. Thema Bryant-Davis as APA President and the election of Dr. Debra Kawahara to the APA Board of Directors. The Division 45 Executive Committee endorsed both candidates. Many Division 45 members campaigned for these great leaders. 
We also celebrate the election of Division 45 APA Fellows. I am proud of all the Fellows but particularly proud of Dr. Angela Neal-Barnett, who was my colleague at Kent State University. 
There is much reason for hope as we enter 2022!