Fighting Racism with Cross-Racial/Ethnic Solidarity
Kevin Cokley
As I prepare to be President of Division 45, I am reminded that we are in the midst of an incredibly painful period of American history. We have experienced a once in a generation pandemic that to date has resulted in the deaths of over 600,000 Americans, and over 4 million people worldwide. Many of us have lost family and friends or know people who have lost family and friends. The COVID-19 pandemic has revealed the systemic inequities that continue to exist in this country as people of color are disproportionately impacted. Several factors are responsible for this disproportionate impact, including greater health risks because of disparities in access to quality health care, along with the fact that people of color are less likely to have work that can be done remotely (Yale School of Medicine, 2020).
We have also been confronted with the ongoing ugly reality of systemic racism in this country. The murders of Ahmaud Arberry, Breonna Taylor, and George Floyd during the summer of 2020 were reminders of the history of violence that Black people experience at the hands of police or by those who believe they have sanctioned authority to serve as judge and jury over Black bodies. It has been estimated that between 15 and 26 million people participated in protests and demonstrations over the murder of George Floyd, making the protests the largest in U.S. history.
What was especially notable about these protests was the multiracial/multiethnic coalitions of people, marching and chanting together to protest racism and to send the collective message that Black Lives Matter. This was a wonderful demonstration of people seeing themselves inextricably linked by our common humanity.
It is also important to note that Black communities are not the only communities tragically impacted by racism. For years Asian communities have suffered, often in relative silence, from the ravages of anti-Asian racism. How can you not be moved by the images of elderly Asian people being viciously attacked in the public? While the majority of attackers have been White, sadly, some of the attackers have been people of color (Yam, 2021). I say sadly not to suggest that these attacks are more problematic when the perpetrators are people of color, but rather because of my hope that people of color would not contribute to the oppression of other people of color.
The anti-Asian violence finally drew national attention after the Atlanta spa shootings. The victims of these shootings included Ziaojie Tan, Daoyou Feng, Delaina Ashley Yaun Gonzalez, Paul Andre Michels (killed at Young's Asian Spa), Soon Chung Park, Hyun Grant, and Suncha Kim (killed at Gold Spa), and Yong Ae Yue (killed at Aromatherapy Spa). Six of these individuals were women of Asian descent. Their names should be known. Over the past year Asian Americans were targeted in nearly 3,800 hate incidents.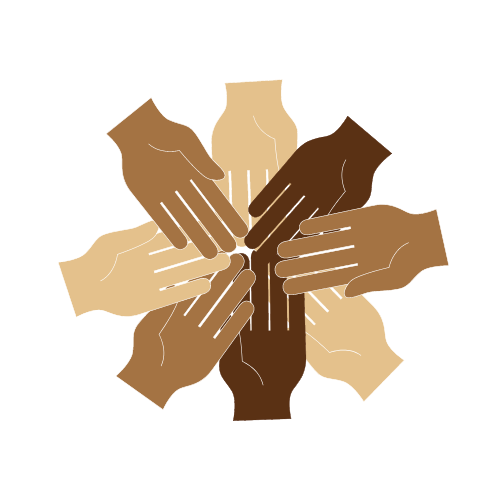 There has also been a rise in hate crimes against Latinx individuals. In 2019 there were 51 hate-motivated murders. Almost half of these, 22, were because of the August 3rd anti-Hispanic mass shooting in El Paso, Texas (Gamboa & Press, 2020). A gunman drove hundreds of miles to specifically target Hispanics at a Walmart. Earlier he had posted a hate-filled racist statement complaining about the "invasion" of Mexican immigrants in the United States. In 2020, a mother and daughter were brutally attacked for speaking Spanish in Boston, while later in the same year a musician was also brutally attacked in Tennessee for speaking Spanish. What person has not been morally outraged at the U.S. family separation policy? Even though the family separation policy is now officially over, as of June more than 2,100 children have yet to be reunited with their families (Soboroff, 2021).
Much attention has focused on the racist Native American mascots and symbols on sports teams. Many of us celebrated when the Washington football team finally dropped their racist name (a decision made not because of a moral epiphany but instead because of financial pressure from sponsors after shareholders and investment groups threatened to end their relationships). Less well-known is the tragic story of missing Native American children. Recently leaders of an Indigenous group discovered the remains of 751 people, mostly Indigenous children, at the site of a former school in Canada (Austen & Bilefsky, 2021). How many of us know the history of how Indigenous children were forcefully taken from their families and housed in crowded, church-run boarding schools where they were abused and prohibited from speaking their languages?
And while there is recognition of racism and its harmful effects among individuals of African, Asian, Latinx, and Indigenous descent, there has not been enough attention on the racism experienced by Arab and Middle Easterners/North Africans (a.k.a., MENA people). There is a long history of anti-MENA racism in the United States, but unfortunately much of this history and contemporary experiences are not known because the U.S. Census classifies MENA people as White, in spite of the fact of their minoritized experiences (Awad et al., 2019).
Obviously this is not an exhaustive list of the history of racism among communities of color. These are just some examples of how racism has impacted our communities. Additionally, the number of racist hate groups has reached a record high because of White resentment over immigration and the country's changing demographics. The sociopolitical context is fraught with racial tensions as evidenced by the current fearmongering over critical race theory (CRT), which simply acknowledges that racism is not simply acts of individual bias or prejudice, but is embedded in institutions, policies and legal systems.
So why have I provided all of this information? It is to make the point that in the midst of a history of brutal racist violence, racial antipathy and current debates over the existence of systemic racism, it is imperative that people of color be in solidarity and work together to fight and eradicate racism. However, for years I have used the phrase "fragile alliances" to characterize the fraught socio-political relationships that exist across racial and ethnic communities that sometimes make cross-racial/ethnic solidarity challenging. Each of our communities has endured tremendous pain and been traumatized by racism, but I am fully aware that the pain and trauma of some communities can sometimes be overshadowed by the pain and trauma of other communities. This is not intentional, but unfortunately can lead to unspoken hurt, mistrust and resentment.
This is why I have chosen as my Presidential Theme – Fighting Racism With Cross-Racial/Ethnic Solidarity: Toward Being An Accomplice. This theme acknowledges the already existing solidarity (or what I have described as fragile alliances) among our racial/ethnic communities but challenges us to be accomplices for each other. In the language of activism, being an accomplice is more than simply being an ally (which people tend to conceptualize in a People of Color/White binary and some have problematized as being supportive but not true advocates). Being an accomplice requires us to do more than just talking the talk. It requires us to do more than saying we support another group. Being an accomplice requires action. It means speaking out against racism when it is not popular to do so, even among our own communities. It means taking a principled stand even at the risk of personal or professional backlash. It means being willing to speak out for, and act with, all oppressed communities and being willing to accept whatever the potential fallout will be.
My own positionality as a Black man has made me very sensitive to the oppression of some groups but undoubtedly less sensitive to the oppression of other groups. This of course is not intentional, but is the by-product of my racial socialization. That said, I am reminded of the prophetic and timeless words of Martin Luther King Jr., "Injustice anywhere is a threat to justice everywhere. We are caught in an inescapable network of mutuality, tied in a single garment of destiny." If we are going to successfully fight systemic racism and White supremacy, we have to work together. We have to share each other's pain, and we have to see ourselves as inextricably linked to each other because of our shared humanity. White supremacy will always seek to divide us because it understands that there is strength in our solidarity. In the words of Neely Fuller: "If you do not understand White Supremacy/Racism, what it is and how it works, everything else that you understand will only confuse you." We must not allow ourselves to be confused, divided and conquered.
I will work to put together a presidential task force that will begin examining the ways that our racial and ethnic communities can be more supportive of each other and work in solidarity to fight and eradicate racism. If you are interested in serving on the task force related to my Presidential Theme please email me at kcokley@austin.utexas.edu. There is much work to be done!
References
Awad, G. H., Kia-Keating, M., & Amer, M. M. (2019). A model of cumulative racial–ethnic
trauma among Americans of Middle Eastern and North African (MENA) descent. American Psychologist, 74(1), 76–87. https://doi.org/10.1037/amp0000344
Gamboa, S., & Press, T. A. (2020, November 16). Rise in reports of hate crimes against Latinos pushes overall number to 11-year high. NBCNews.com.
Focus Spring/Late Summer 2021