Recipient of the 2018 APAGS Outstanding Division Award
Research Chair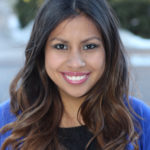 Ayli Carrero Pinedo
University of North Dakota
Counseling Psychology
ayli.carreropinedo@und.edu
Clinical Interests: Latinx community, immigrant populations, integrated behavioral health
Research Interests: Health disparities, well-being, mental health stigma reduction, immigration, acculturation, racial/ethnic discrimination, with a focus on the Latinx community.
Student Representative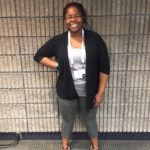 Desa Karye Daniel
University of New Mexico
Counselor Education and Supervision
DkDaniel@unm.edu
Clinical Interests: Multicultural counselling and underserved populations, college students, academic based stress, and imposture syndrome.
Research Interests: College Student racial/ethnic development, University based microaggressions/racism/invisibility, and African Americans and intersectionality.
Campus Representative Co-Chair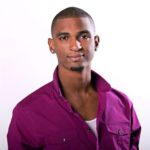 Terrill O. Taylor
University of North Dakota
Counseling Psychology
terrill.taylor@und.edu

Clinical Interests: Underrepresented populations, specifically justice-involved individuals, racial/ethnic identity development, interpersonal issues, and psychodynamic therapy.
Research Interests: Multicultural counseling, racism, oppression, social justice advocacy, and intersectionality of individuals with multiple marginalized identities.
Campus Representative Co-Chair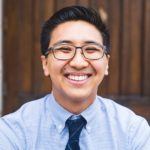 Gabe Corpus
Palo Alto University
Clinical Psychology
gcorpus@paloaltou.edu
Clinical Interests: Asian American culturally competent treatment, Multicultural approaches to counseling, Emerging Adults, Cultural Identity.
Research Interests:  Multicultural Suicide Prevention, Asian Americans and Filipino American psychology, Model Minority Myth, and Colonial mentality.
Mentorship Program Co-Chair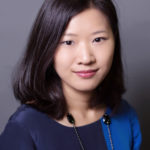 Yue Li
Indiana University Bloomington
Counseling Psychology
li515@iu.edu
Clinical Interests: Adults, underrepresented populations, cultural identities, interpersonal issues, and humanistic/existential approach
Research Interests: Multicultural counseling, vocational development, and positive psychology
Mentorship Program Co-Chair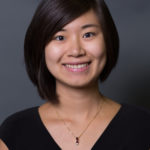 Chun Tao
Arizona State University
Counseling Psychology
Chun.Tao@asu.edu
Clinical Interests: family of origin and relationship concerns, adjustment concerns, identity development, multicultural counseling, culturally sensitive neuropsychological assessment
Research Interests: discrepancy in marginalized populations' experiences in relationship and career contexts; stress and coping in same-sex couples; challenges and strengths in inter-racial and intercultural relationships; cultural influences on vocational interests
Mentorship Program Co-Chair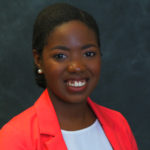 Krystal Christopher, M.A.
University of Houston
Counseling Psychology
kkchristopher@uh.edu
Clinical Interests: Integrated healthcare settings, under-served/underrepresented populations, adults, family systems, Cognitive Behavioral Therapy and Adlerian approaches.
Research Interests: Social determinants of health, such as exposure to neighborhood violence, race-related stress, and their relationship to chronic stress as pertains to the development of preventable risk factors in African Americans. Health disparities/cancer-related disparities, as well as stress physiology.
Graduate Student Convention Assistant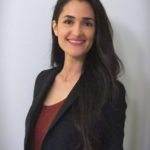 Pamela Rakhshan Rouhakhtar
University of Maryland Baltimore County
Human Services Psychology: Child Clinical
rakhshp1@umbc.edu
Clinical Interests: Integrative, multicultural, coordinated care of individuals experiencing early phases of psychosis.
Research Interests: Validation and development of psychosis-risk assessments, application of advanced quantitative methods in the study of psychosis-risk assessment, and studying the role of cultural and contextual factors in our understanding of the psychosis-risk construct, as well as illness presentation, course, and treatment.
Student Liaison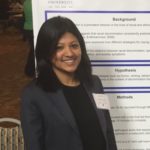 Spondita Goswami
Saint Louis University
Clinical Psychology
spondita.goswami@slu.edu
Clinical Interest: Multicultural approach to therapy, Emerging Adults, Asian American, Immigrants
Research Interests: Racial discrimination and Mental Health, Establishing the Efficacy of Acceptance Commitment Therapy to overcome the deleterious effects of Discrimination.
Student Liaison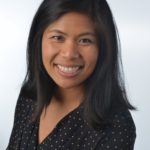 Alyssa Hufana
University of California, Santa Barbara
Counseling Psychology
ahufana@ucsb.edu
Clinical Interests: College and adult populations, prevention and wellness, anxiety, trauma-informed approach, co-occurring disorders, Cultural-Relational approach to therapy.
Research Interests: Multicultural issues, social justice issues, Resilience among Asian and Pacific Islander populations, Filipino American psychology.
Student Liaison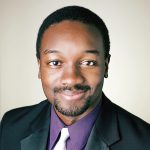 Nelson Zounlome
Indiana University
Counseling Psychology
nzounlom@indiana.edu
Clinical Interests: Racial/Ethnically underrepresented college students
Research Interests: Evidence-based prevention and behavioral interventions; mental health outcomes of underrepresented young adults; identity development of first and second generation Africans and African Americans.
Student Liason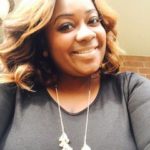 Temara Holt, M.A.
University of Houston
Counseling Psychology
tjholt@uh.edu
Clinical Interests: Intersectionality of Race and Sexuality among African American Women
Research Interests: African American Women and Self-Care, Depression impacting the Strong Black Woman narrative, and Risky Sexual Behaviors.
Social Media Chair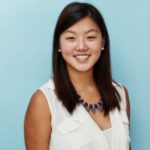 Lydia HaRim Ahn
University of Maryland, College Park
Counseling Psychology
hrahn@umd.edu
Clinical Interests: Relational-cultural therapy, under-served populations, identity development, psychodynamic therapy, adjustment concerns.
Research Interests: Racial socialization, ethnic minority families, parenting, racial/ethnic identity, video interventions, mental health.
Awards Committee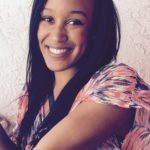 Victoria McNeil, M.S.
University of Florida
Counseling of Psychology
vmcneil@ufl.edu
Clinical Interest: mental and physical health disparities.
Research Interest: multiculturalism and diversity competence, racism related stress, racial socialization and adolescent social identity, transgenerational trauma, and self-esteem.
FOCUS Newsletter Student Editor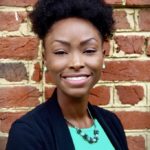 Uniqua Alexander-Bunn
Regent University, Virginia Beach
Clinical Psychology
Research Interests: include health psychology, mental health stigma reduction, neuropsychology and minority identity development and advocacy.
Uniqua has worked as a multicultural group facilitator, which involves facilitating groups with first-year graduate students to help further develop multicultural sensitivity and skills. Uniqua is also the president of the Regent Student Circle of the Association of Black Psychologists (ABPsi), where she works to help influence and affect social change by way of programs, community service, and psychoeducation.
2019 Convention Committee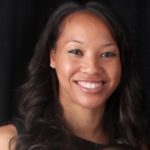 Rylan Rosario
Clinical Interests: LGBTQ population, emerging adults and cultural identity development, trauma or PTSD, women of color.
Research Interests: Intersectionality of individuals with multiple oppressed identities, LGBTQ of women of color, health disparities among minority populations.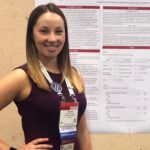 Daniele Franks
Clinical Interests: working with marginalized populations to facilitate empowerment through the feminist-multicultural and relational-cultural frameworks.
Research Interests: counselor multicultural competence, social justice, issues of race and class, and white racial justice advocacy.