Lydia HaRim Ahn
Social Media Co-Chair
University of Maryland, College Park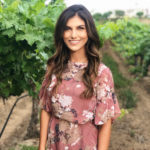 Bahaur Amini
Student Liaison
University of Kansas
Clinical Interests: Culturally sensitive counseling with Middle-Eastern populations with a focus on Iranians, racial/ethnic identity development, anxiety and trauma-related disorders, adult children of divorce, couples & family, acculturation and adjustment, assessments (cognitive and learning).
Research Interests: Iranian American and biculturalism, cultural influences on the long and short-term impact of parental divorce, racial/ethnic identity development, cultural influences on decision making and values, and cultural humility and therapy outcomes.
Kaleen Carimbocas
Social Media Co-Chair
Palo Alto University
Krystal Christopher
Mentorship Program Co-Chair
University of Houston
Renato De La Rosa
Undergraduate Student Representative Assistant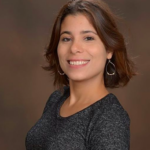 Linda E. Guzman
Campus Representative Co-Chair
University of Arkansas at Fayetteville
Clinical Interests: Integrated behavioral health, Latinx communities, immigrant populations.
Research Interests: Health disparities, attitudinal and structural barriers to care, acculturation, racial/ethnic discrimination.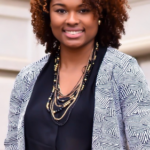 Keoshia Harris
Division 45 Student Representative
University of Texas at Austin
Clinical Interests: Health disparities, race-related stress responses and trauma, at-risk families and youth, mental health advocacy, cultural mistrust, multicultural competence
Research Interests: Broadly categorized as Black Psychology with a specific focus on the racial achievement gap, microaggressions, and the lasting impacts of racism (e.g. psychological, emotional, physiological impacts of racism)
Alyssa Hufana
Student Liaison
University of California, Santa Barbara
Christina Seowoo Lee
Research Chair
New York University
Clinical Interests: multicultural counseling; immigrant and refugee populations; trauma
Research Interests: Asian and Asian American populations; risk and resilience in youth; suicide prevention; community-based interventions
Chaniqua Mazyck
Mentorship Program Co-Chair
University of Houston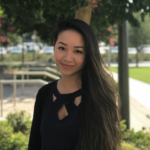 Savannah Pham
Student Liaison
Southern Methodist University
Clinical Interests: underserved populations, mental health disparities
Research Interests: acculturation processes, alcohol (mis)use, ethnic/racial discrimination
Rylan Rosario
2019 Graduate Student Convention Assistant Co-Chair
Howard University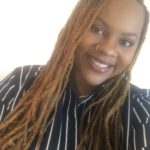 Karen Powdrill
Student Liaison
The Chicago School of Professional Psychology
Clinical Interests: multicultural counseling, race-related stress response, LGBTQ+ populations, neuropsychological assessment
Research Interests: neuropsychological assessment, racial disparity within neuropsychology
Pamela Rakhshan Rouhakhtar
Graduate Student Convention Assistant Co-Chair
University of Maryland Baltimore County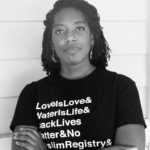 Shola Shodiya-Zeumault
FOCUS Student Editor
Shola Shodiya-Zeumault is a fourth-year doctoral student in the Counseling Psychology program at Georgia State University. She received a BA in African American Studies from UC Berkeley and an MS in Counseling from San Francisco State University. In line with her academic studies, her research interests broadly lie at the intersection of race and mental health. Currently, Shola's research explores the role of sociopolitical awareness and collective action in fostering hope and agency in BIPOC communities affected by environmental racism. Clinically, she primarily works with college students navigating racial identity, acculturation, and academic stress.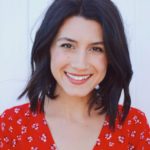 Ida Taghavi
Division 45 Conference Committee
Clinical Interests: Adverse childhood experiences (ACEs), trauma-related, mood and personality disorders in children and adults, mindfulness-based and mind-body interventions, culturally competent evidence-based treatments and practices
Research Interests: Trauma, adversity, and resilience, health psychology, positive psychology, multicultural psychology, intervention and prevention, community-based participatory research (CBPR)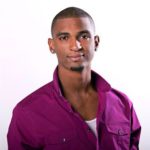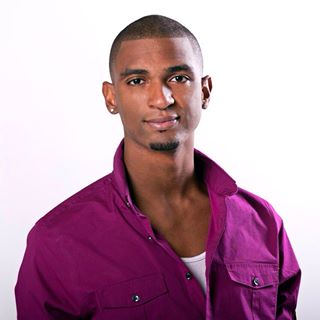 Terrill O. Taylor
Campus Representative Co-Chair
University of North Dakota
Research Interests: His primary research interests focus on issues of social justice, restorative justice, diversity, and multiculturalism with specific emphasis on individuals' intersections of racial identity and sexual orientation.
Clinical Interests: Clinically he uses relational cultural and interpersonal therapy perspectives that emphasize empowerment and holistic change with an interest in working with system-impacted individuals.
Nelson Zounlome
Student Liaison
Indiana University
Albert Ly
Program Review Coordinator
Aashna Aggarwal
Program Review Coordinator
Karen Powdrill
Mentorship Event Coordinator