Student Representative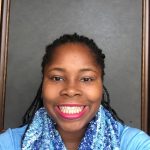 Desa Karye Daniel
University of New Mexico
Counselor Education and Supervision
DkDaniel@unm.edu
Clinical Interests: Multicultural counselling and underserved populations, college students, academic based stress, and imposture syndrome.
Research Interests: College Student racial/ethnic development, University based microaggressions/racism/invisibility, and African Americans and intersectionality
Research Chair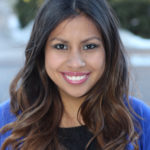 Ayli Carrero Pinedo
University of North Dakota
Counseling Psychology
ayli.carreropinedo@und.edu
Clinical Interests: Latinx community, immigrant populations, integrated behavioral health
Research Interests: Health disparities, well-being, mental health stigma reduction, immigration, acculturation, racial/ethnic discrimination, with a focus on the Latinx community.
Campus Representative Co-Chair
Darren Agboh
The Graduate Center, City University of New York
Basic & Applied Social Psychology
dagboh@gradcenter.cuny.edu

Research Interests: Perception of biracial targets as a function of social cues, effects of communication modality (video vs. print) on unaffected bystanders' responses to police brutality towards minorities (EEG and diffusion MRI
Campus Representative Co-Chair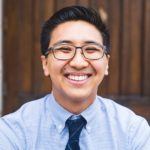 Gabe Corpus
Palo Alto University
Clinical Psychology
gcorpus@paloaltou.edu
Clinical Interests: Asian American culturally competent treatment, Multicultural approaches to counseling, Emerging Adults, Cultural Identity.
Research Interests:  Multicultural Suicide Prevention, Asian Americans and Filipino American psychology, Model Minority Myth, and Colonial mentality.
Mentorship Program Co-Chair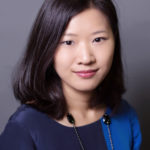 Yue Li
Indiana University Bloomington
Counseling Psychology
li515@iu.edu
Clinical Interests: Adults, underrepresented populations, cultural identities, interpersonal issues, and humanistic/existential approach
Research Interests: Multicultural counseling, vocational development, and positive psychology
Mentorship Program Co-Chair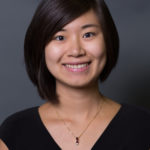 Chun Tao
Arizona State University
Counseling Psychology
Chun.Tao@asu.edu
Clinical Interests: family of origin and relationship concerns, adjustment concerns, identity development, multicultural counseling, culturally sensitive neuropsychological assessment
Research Interests: discrepancy in marginalized populations' experiences in relationship and career contexts; stress and coping in same-sex couples; challenges and strengths in inter-racial and intercultural relationships; cultural influences on vocational interests
Graduate Student Convention Assistant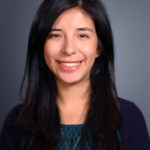 Jessica Guadalupe Perez-Chavez
University of Wisconsin
Counseling Psychology
jperezchavez@wisc.edu
Research Interests: Multiculturalism, immigration, youth, race, and racism.
Student Liaison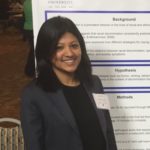 Spondita Goswami
Saint Louis University
Clinical Psychology
spondita.goswami@slu.edu
Clinical Interest: Multicultural approach to therapy, Emerging Adults, Asian American, Immigrants
Research Interests: Racial discrimination and Mental Health, Establishing the Efficacy of Acceptance Commitment Therapy to overcome the deleterious effects of Discrimination.
Student Liaison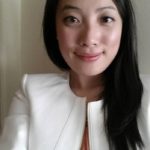 Lily Lau
University of Tulsa
Clinical Psychology
lily-lau@utulsa.edu
Research Interests: Culturally sensitive neuropsychological test development, culturally competent neuropsychological evaluation, neuropsychology of Asian Americans (especially among the geriatric population), cognitive rehabilitation of mild cognitive impairment and dementia
Student Liaison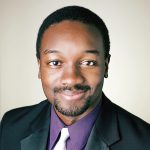 Nelson Zounlome
Indiana University
Counseling Psychology
nzounlom@indiana.edu
Clinical Interests: Racial/Ethnically underrepresented college students
Research Interests: Evidence-based prevention and behavioral interventions; mental health outcomes of underrepresented young adults; identity development of first and second generation Africans and African Americans.