In Memory: Dr. Jean Lau Chin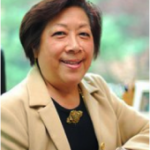 We invite you to submit remembrances of Dr. Jean Lau Chin, past president of APA Division 45.
What does Division 45 mean to our members?
The source for cultural diversity and ethnic minority psychology for APA and society.

An organized, strategic body of psychologists poised to positively impact and support education, public policy, research, treatment and care for diverse populations.

The go to source for relevant and leading edge psychological science concerning diverse peoples.