2019 Student Convention Committee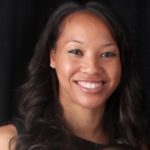 Rylan Rosario
Counseling Psychology
Howard University
Clinical Interests: LGBTQ+ population, emerging adults and cultural identity development, and trauma.
Research Interests: Intersectionality of individuals with multiple oppressed identities, LGBTQ of women of color, health disparities among minority populations. Women of color and same-sex romantic relationships.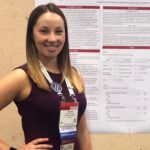 Danielle Franks
Counseling Psychology
Louisiana Tech University
Research Interests: Advocacy, activism, counselor multicultural competence, race, social class, Whiteness, and White allyship.
Clinical Interests: Working with clients from various intersecting marginalized backgrounds from a feminist-multicultural perspective.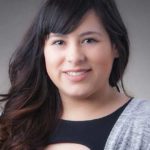 Sandra Daisy Espinoza Montes
Counseling Psychology
Western Michigan University
Clinical Interests: Immigrant populations, Latinx communities, multicultural and culturally sensitive methods, and community-based healing practices.
Research Interests: Immigration policy effects on Latinx mental health and career development, Mexican American perceptions on immigrant and migrant workers in the United States, and intracultural bullying between Mexican Americans and Mexican immigrants.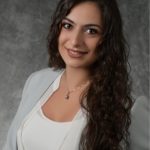 Samiha Jallouga
Clinical Psychology
Midwestern University
Clinical Interests: Arab/Middle-Eastern and Muslim community, mental health stigma, first-generation ethnic & racial minority college students, complex trauma, identity development, interpersonal issues, couples/families, multicultural counseling and underserved populations.
Research Interests: Accultration and ethnic identity development, minority mental health, barriers facing minority college/graduate students, discrimination, intersectionality, with focus on Arab-American Muslim women.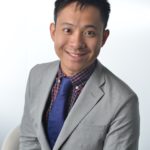 Yu Chak Sunny Ho
Counseling Psychology
University of Iowa
Clincial Interests: College students population: International students, and students who hold minority identities, such as LGBTQAI+ and racial minority identities.
Research Interests: Social justice/multiculturalism: Race/racism, sex/sexism, class/classism; International students and scholars' mental health issues, especially, international students and scholars who come from Asia; Indigenous healing methods for people from East Asia.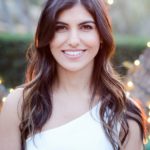 Bahaur Amini
Counseling Psychology
University of Kansas
Clinical Interests: Culturally sensitive counseling interventions/techniques with Middle-Eastern populations with a focus on Iranians, racial/ethnic identity development, anxiety and trauma-related disorders, adult children of divorce, couples & family, acculturation and adjustment, assessments (cognitive and learning).
Research Interests: Cultural influences on the impact of divorce, adult children of divorce, mixed methods research designs, therapy process and outcome, racial/ethnic identity development, cultural influences on decision making and values, cultural humility and culturally sensitive interventions, with a focus on Iranian American communities.