The Campus Representative Programs aims to promote the vision and mission of Division 45 onto university campuses.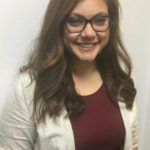 Tessa Long, M.A.
Sam Houston State University
Clinical interests: Culturally competent dissemination of empirically-supported treatments, specifically Dialectical Behavioral Therapy, underrepresented populations, family systems and generational differences, adolescents.
Research interests: Cross-cultural validation of personality assessments, personality pathology, discrimination, immigration.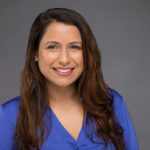 Ashley S. Castro
DePaul University
Ph.D. in Clinical Child Psychology
Clinical interests: Latino children, adolescents, and families; empirically supported therapies; internalizing disorders in youth; CBT, including third wave; immigrant families; low-income families.
Research interests: mental health disparities; evidence-based interventions for racial/ethnic minority youth; the impact of poverty on mental health and treatments; internalizing disorders in Latino youth; dissemination and implementation of EST's in community settings.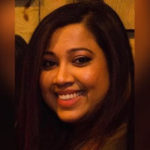 Tania Chowdhury
New York University
Counseling Psychology Ph.D. program
Clinical interests: With the broader goal of translating research into practice, Tania is interested in developing culturally and structurally responsive practices for immigrant and Muslim communities at both the individual and community level.
Research interests: immigrant mental health and Muslim mental health, with specific interest in examining the disparities and complexities that are consequent of the intersection of multiple, marinalized identities.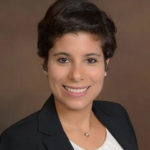 Linda E. Guzman
The University of Arkansas
Clinical Psychology
Clinical interests: Integrated behavioral health. Provision of services to multilingual families. Latinx communities.
Research interests: Reducing inequitable access to health services. Help-seeking perceptions and behaviors. Immigrant populations.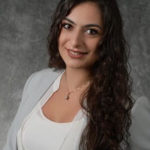 Samiha Jallouqa, M.A.
Midwestern University
Clinical Psychology, Psy.D.
Clinical interests: Arab/Middle-Eastern and Muslim mental health, mental health stigma, first-generation students, trauma, identity concerns, relationship issues, women's issues, family of origin and attachment concerns, social justice, multicultural counseling, and underserved & marginalized populations.
Research interests: acculturation, ethnic identity development, minority mental health, discrimination, and intersectionality, with specific interest in examining Arab-American and Muslim women.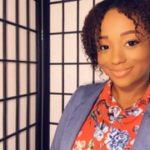 Celeste Poe
Palo Alto University
Clinical Psychology
Clinical interests: early childhood mental health, childhood trauma including children facing chronic illnesses, perinatal mental health, and intergenerational trauma in families of color.
Research interests: childhood trauma, maternal mental health, and mindfulness in diverse populations.
Yajaira A. Cabrera Tineo
University of Albany-State University of New York
Javier Velez
Florida School of Professional Psychology at Argosy University
Ginnete Sims
University of California, Santa Barbara
Lily Lau
University of Tulsa
Ebony A. Lambert
Virginia Common Wealth
Mona Liba Quarless
Virginia Common Wealth
Scott Barrera
Ball State University
Chemwapuwa Blackman
The Chicago School of Professional Psychology, Xula
Courtney M. Brown
Regent University
Angelica Diaz
University of La Verne
Shana Midgette
Fielding Graduate University
Kyle Schofield
Washington State University